Established as a Nevada nonprofit organization in 1994, for 25 years Humanitarian Resource Institute has served as a leader in advocacy, mediation and policy development.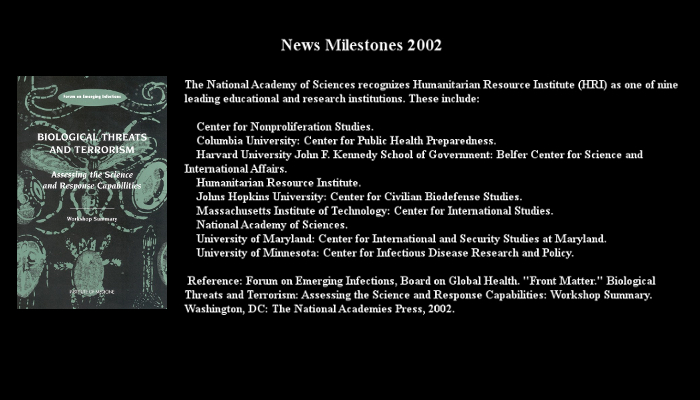 Whether it's the over 120,000 veterans suicides since 911, 1.8 million homeless youth on the streets across America, with 1.5 million sexual assaults every 48 hours, or UN torture reports on children, the focus of our 501 (c)(3) nonprofit organization Humanitarian Resource Institute (UN:NGO:DESA) and H-II OPSEC Expeditionary Operations has been those who slipped through the cracks and unmet needs defined by leaders on the front line.
How to Help:

1) Make a financial contribution through Paypal via the link on the front page of the Humanitarian Resource Institute web site: www.humanitarian.net
2) Join the Force Multiplication Team and schedule an Impact training program: Unconventional Leadership Development: From "Living On The Edge" to being the "Cutting Edge." Vitae, PDF.

3) Coordinate a fundraising campaign or event to support HRI: H-II OPSEC.
4) Purchase the album "Country Goes Global" or single "Rock The World" by CMA Artist H-II Stephen Michael Apatow, founder of Humanitarian Resource Institute and the United Nations Arts Initiative. Stay connected to H-II iHeartRadio streaming the Top 50 Billboard Country Music Artists 24/7/365. Google: Country Goes Global.

Thank you for your support.

Stephen M. Apatow
Founder, Humanitarian Resource Institute