.

"Until we extend the circle of compassion to all living beings, we shall not find peace" -- Albert Schweitzer
.

The Ultimate Objective: The weapons are active care, compassion and concern, the vehicle encompasses successful initiatives that address the ills of conflict, ignorance, poverty and disease.
Established as a Nevada nonprofit organization in 1994, for 28 years Humanitarian Resource Institute has served as a leader in advocacy, mediation and policy development.

HRI: H-II OPSEC Leadership Development
Special thanks to Kay Collette Goss, CEM. Kay was Assoc. FEMA Director (1994-2001) during the 90's, when HRI set up the National City/County Emergency Management Support Network (1994), International Disaster Information Network (1999), to assist FEMA with global remediation efforts for Y2K. In 2011, IDIN transitioned to the Global Special Operations Network: Intelligence - Defense - Interpol - LEO Fusion Support for complex emergencies that were beyond governmental capabilities, UN, NGO, and relief organizations.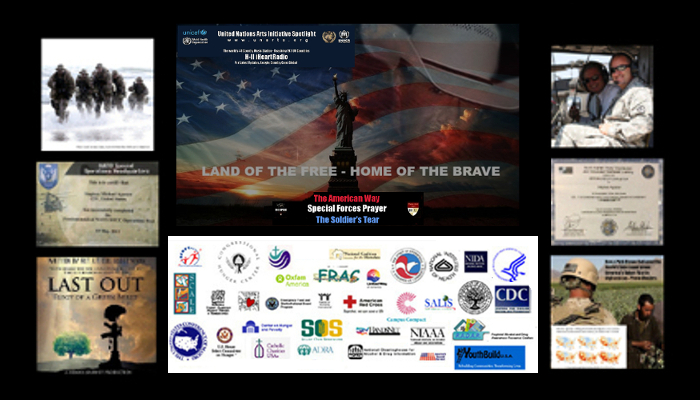 How to Help

Make a financial contribution through Paypal link below or inkind donation of professional time, talents and resources.

Thank you for your support.
Stephen M. Apatow
Founder, Humanitarian Resource Institute
---

Gifts in support of the 501 (C) (3) Nonprofit Organization Humanitarian Resource Institute and the United Nations Arts Initiative can be made through Paypal:



---

For additional Information, please contact:


HumanitarianResource Institute

711 S Carson St #4
Carson City, Nevada 89701

Mailing Address:

167 Cherry Street, # 260
Milford, Connecticut 06460
Humanitarian Resource Institute has been organized as a Nevada nonprofit corporation and is qualified as a non-profit organization under Section 501(c)(3) of the Internal Revenue Code.
.